I took a photo of Luna/Zeke and the joeys to share with a friend.  After sending her the pic, I actually LOOKED at it....and saw a third tail....and then a butt!  I never saw it because it never occurred to me that there would be THREE!  One is obviously older - much larger.  I am giving Luna extra food every chance I get & am praying that all these little ones do well!
Just some info....Luna is just over 2 1/2 years old and has 3 single joeys before this trio.  She is doing great, but looks SO bogged down with babies!  Of course, I am probably projecting my own feelings about how it would feel to have triplets!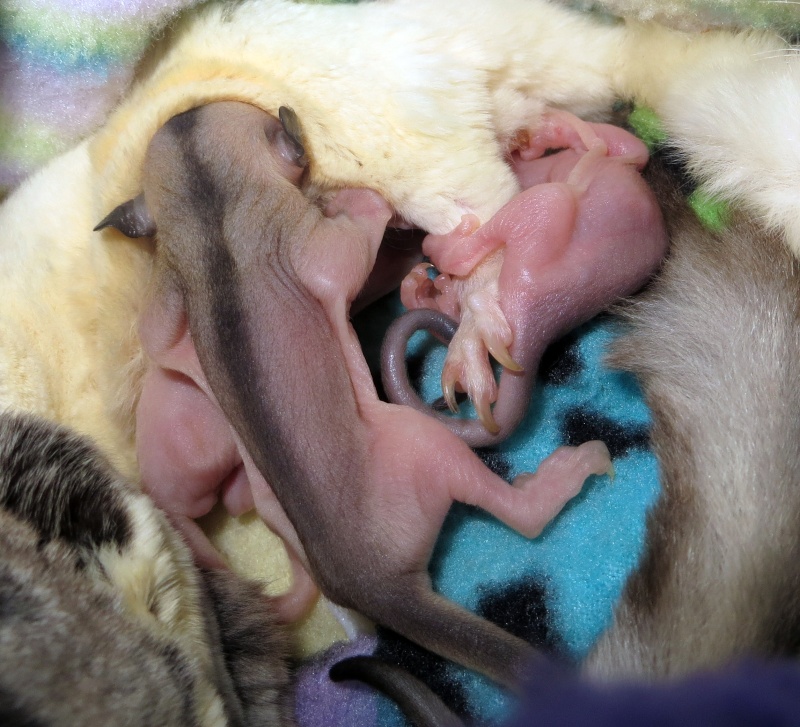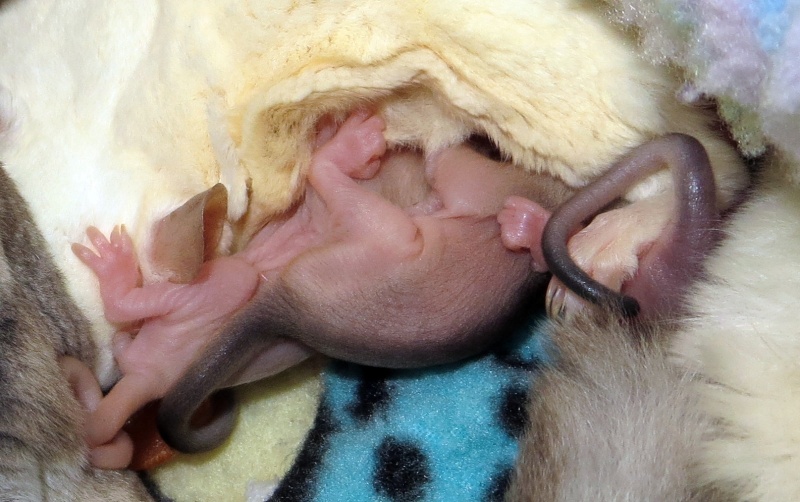 -----------♥♥♥♥♥♥♥♥-----------
Bobbie
Mom to 2 humans, wife to 1, -- and "mom" to 1 dog, 2 horses,
and 9 of the sweetest gliders!
http://highglass.wix.com/highglassgliders#
"Constantly choosing the lesser of two evils is still choosing evil."
-Jerry Garcia